After successfuly helped Austria fighting Covid-19 together by supplying local school five million test kit, recently, on 26th Jan 2021, report from PEI of an official test that The Federal Institute for Drugs and Medical Devices (Bundesinstitut für Arzneimittel und Medizinprodukte, BfArM) authorized to perform, declared that Lepu SARS-CoV-2 Antigen Rapid Test Kit has fulfilled all the minimum criteria for antigen tests conducted by PEI in consultation with the Robert Koch-Institut (RKI).


PEI, Paul-Ehrlich-Institut, Federal Institute for Vaccines and Biomedicines, as an Agency of the German Federal Ministry of Health, also a member of WHO-led project Vaccine Safety Net (VSN), fulfils duties including Authorization of field trials for products for veterinary use, Official testing and release of batches for the medicinal products, etc,.
Compliance with Antigen-detection in the diagnosis of SARS-CoV-2 infection using rapid immunoassays released from WHO in 11 September 2020, PEI adopted parallel examination of diagnostic PCR tests and antigen tests in at least 100 persons with COVID-19 symptoms within seven days after onset of symptoms or at least 100 asymptomatic persons without a concrete risk of exposure in the rapid SARS-CoV2 antigen test to evaluate sensitivity and specificity. Cross-reactivity, e.g. human coronavirus 229E, human coronavirus OC43, human coronavirus NL63, MERS coronavirus, and Interference were also examined.
After being tested under strict protocol listed above, Lepu SARS-CoV-2 Antigen Rapid Test Kit has been assessed as reflecting the current state of the art listed in BfArM to serve locally and world widely fighting COVID-19.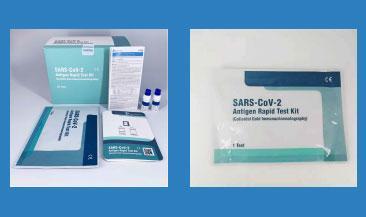 Being listed by the BfArM, Lepu SARS-CoV-2 Antigen Rapid Test Kit are legally marketed in Europe or Germany (as applicable) pursuant to the conditions laid down in the Medical Devices Act (Medizinproduktegesetz, MPG).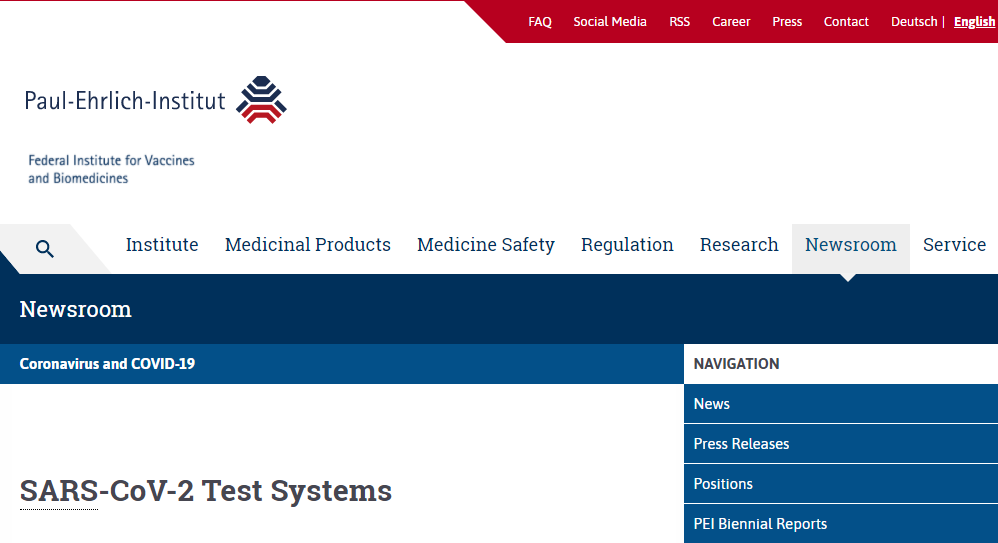 https://www.pei.de/EN/newsroom/dossier/coronavirus/test-systems.html;jsessionid=0817267927092006487BED9BE03BE286.intranet232
Check the official statement via link down below:
Original Link:
https://www.pei.de/EN/newsroom/dossier/coronavirus/test-systems.html;jsessionid=0817267927092006487BED9BE03BE286.intranet232
Click to download Test Report and Comparative Evaluation Methodology