Indication:
Suitable for severe pain in the elbow joint, rheumatoid arthritis, traumatic arthritis and other indications.
Material:
Titanium Alloy +UHMWPE.
Spec. (L/R):
0#, 1#, 2#.
Features & Benefits: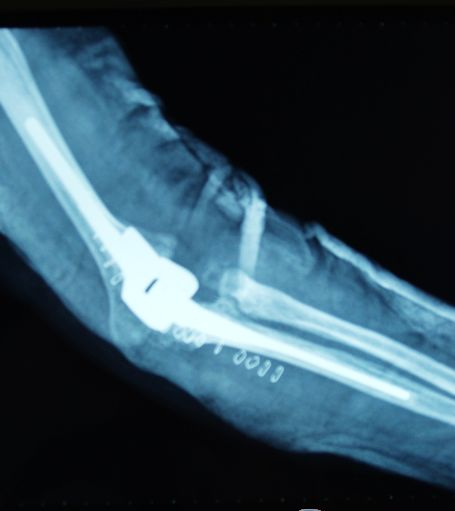 Elbow Replacement Implant Details
The hinge part of the prosthesis is embedded between the medial and lateral iliac crest, facilitating the remediation of revision and surgical failure.

The structural design of titanium alloy and UHMWPE prevents friction between the metal and debris, and also reduces the stress transmitted to the bone-cement interface.

The amount of bone cut is small, and the humerus can be preserved.

The hinged semi-restricted design has an extension angle of up to 140 degrees.

The prosthesis model is matched up and down arbitrarily, which further improves the flexibility of the prosthesis.

The axial circlip structure can accurately and effectively prevent the hinge shaft from loosening, improve the stability of the elbow joint, and solve the problem of the traditional hinge structure instability.