Indication:
Osteoarthritis,Rheumatoid Arthritis,Traumatic arthritis,Shoulder joint tumor,dysplasia. Shoulder sleeve injury.
Material:
TitaniumTitanium Alloy +UHMWPE.
Spec. (L/R):
0#, 1#, 2#.3#.4#.5#.6#.7#.8#.9#.10#.11#.
Features & Benefits: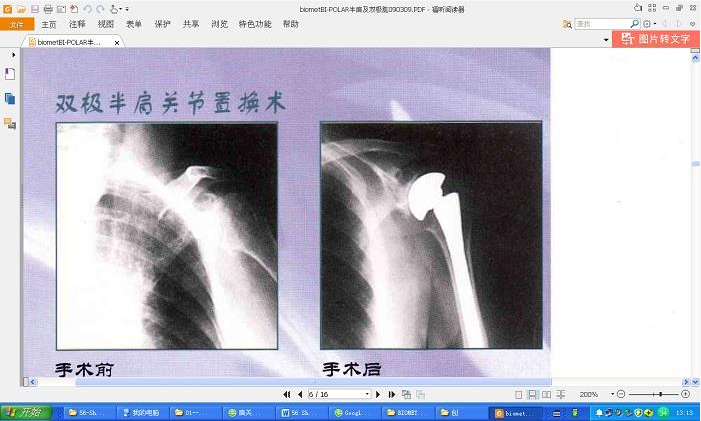 Shoulder Replacement Implant Details
Proximal elliptical design for effective rotation prevention.

The structural design of titanium alloy and UHMWPE prevents friction between the metal and debris, and also reduces the stress transmitted to the bone-cement interface.

Near-end surface spray design effectively improves the stability of early fixation.

The prosthesis model is matched up and down arbitrarily, which further improves the flexibility of the prosthesis.

Anatomical distal design matches the medullary cavity.

The anterior and posterior holes of the shoulder joint for suturing the complex fracture of the proximal humerus.

There are two types of scapular polyethylene prosthesis, one is the design of the protrusion, the other keel is designed for multiple models, and has a proportional size. The external heart shape conforms to the anatomy and the shoulder socket. Perfect match.

A variety of different specifications of the double-acting humeral head design, giving more choices to different patients.