Neuro intervention develops new techniques to treat stroke, brain tumors, cerebral aneurysms,s and other life-threatening conditions of the central nervous system through endovascular approaches. TJWY Medical focuses on neuro-interventional devices including the embolic coil system, microcatheters, and embolic protection devices since 2008 and grows fast both in domestic and international markets with a good reputation.
Prof. Pedro Lylyk, Neurosurgeon, Director, and CEO of ENERI and Clínica La Sagrada Familia in Buenos Aires, Argentina, and his assistant Toranzo Francisco visited Shanghai Changhai Hospital to anticipate three surgeries cooperated with Prof. Jianmin Liu, the chief director of the department of neurosurgery on 16, Mar 2018. Prof. Pedro spoke highly of the embolic coils for its superior volume filling performance, etc. Later, Prof. Pedro and Prof. Toranzo visited TJWY Medical. A meeting was held with R&D engineers about the development and improvement of neuro-interventional devices as while as new technologies and techniques of therapeutic options to enhance the endovascular neurosurgical field.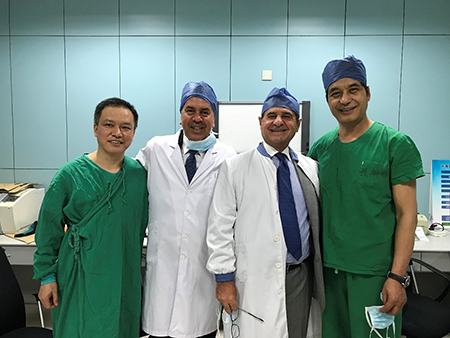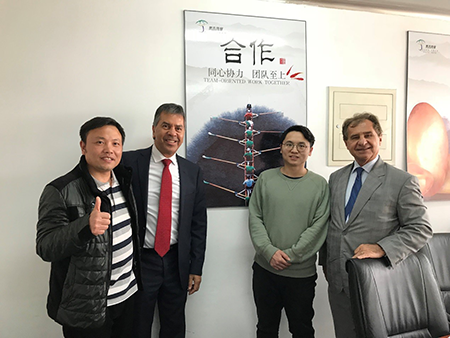 Lepu Medical, as a close partner in international markets with TJWY Medical, achieved further cooperation with Prof. Pedro on developing new generation devices including technical Instructing and conducting clinical trials of hydrofoil embolization system and pipeline embolization systems. As the leading manufacturer and innovational company in China, Lepu Medical is dedicated to providing state-of-the-art technologies and services to patients and doctors all around the world.