The Neurovascular Interventional Guide Wire Flager™ (Registration Certificate No.: National Instruments 20223030962) developed by TJWY Medical was approved for listing by the National Medical Products Administration on July 25, 2022. And the successful launch of the Flager™ guidewire further completes the company's layout in the field of neurointerventional access.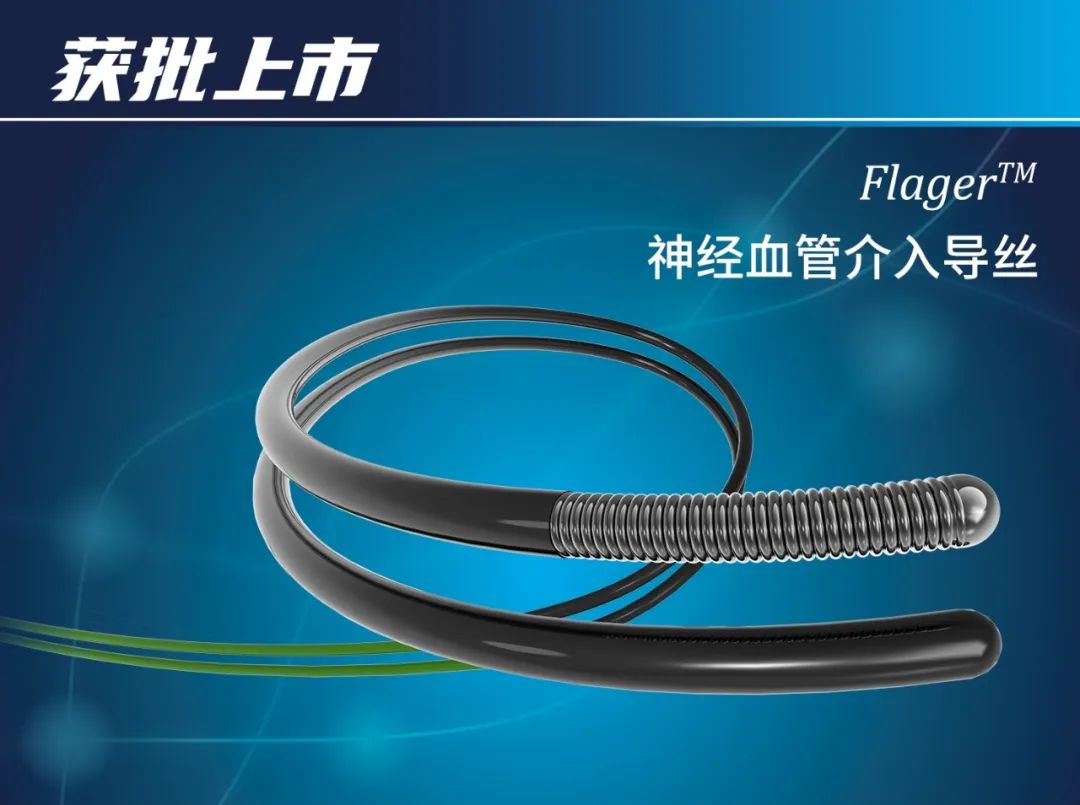 The neurovascular intervention guide wire is a leading device for neurointervention, which sets strict demands on performance. It not only needs to be super-selected to a specific anatomical structure through the tortuous intracranial blood vessels, but also provides a track with sufficient support for other neurointervention materials.
In order to cooperate with the diversified surgical methods and instruments in the clinic, the neurovascular intervention guide wire developed by TJWY Medical adopts a detachable design at the proximal end, so that the operator can switch between the quick exchange instrument and the long exchange instrument at any time during the operation, which avoids the tedious operation of exchanging guide wires during surgery.
In addition, in order to adapt to different vascular conditions and the surgeon's habits, TJWY Medical designed two different structures for the tip of the guide wire: one is a platinum sheath and a polymer sheath at the distal end, so that the guide wire has good controllability and tactile feedback, suitable for most lesions. The other is a distal full polymer sheath, which is easier to pass through tortuous and highly resistive lesions.
In the future, TJWY Medical will continue to promote product innovation, continue to improve the three major product areas of hemorrhagic stroke, ischemic stroke and vascular access, and provide comprehensive solutions for neurointerventional medicine.
TJWY Medical
Founded in 2008, TJWY Medical is a leading R&D, production, sales and service company in China for three types of medical devices related to cerebrovascular diseases (neurointervention). TJWY Medical is currently developing rapidly and steadily, who has a production base of more than 20,000 square meters in Pinggu, Beijing. Since its establishment, TJWY Medical has been adhering to the creed of "outstanding technology, caring for life", with the concept of high starting point, high quality and high reputation, responding to relevant national policies. TJWY Medical is also proactive, pioneering and innovative, self-developed and produced a variety of three types of medical devices, dedicated to China's neurointerventional cause.