Perdenser® Embolic Coil System Details
Perdenser® Embolic Coil System provides different softness with better compliance.

Anti-unwinding structure prevents coil from unwinding which is caused by over-stretching during the embolization process.

Markers on proximal end of the coil and the distal end of the delivery shaft provide accurate positioning.

Stable detachment leads to safer operation. One single coil could be detached completely within 1 second.

This product is compatible with most of the microcatheters in the market.
Product Description
A cerebral aneurysm is a bulging, weakened area in the wall of an artery in the brain, resulting in an abnormal widening, ballooning, or bleb.
Perdenser® Embolic Coil System is indicated for the endovascular embolization of intracranial aneurysms and other neurovascular abnormalities such as arteriovenous malformations and arteriovenous fistulae.
Product Features
Full Range of Sizes for Accurate Positioning
Full range of sizes of coils with both helical and complex structures. The coil system is compatible with 0.0165"-0.021" microcatheter inner diameter. Two markers design provides accurate positioning for both delivery system and detaching point.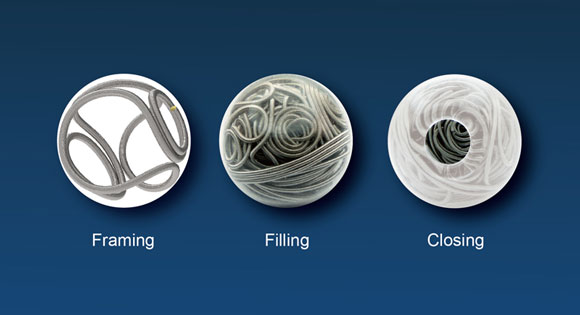 Multi-segments Delivery System
The delivery system is designed with gradient hardness, which provides stiff proximal part and soft distal part. The longer soft segment combines with shorter detaching segment enhances the flexibility of the delivery system to go through the tortuous vessels smoothly. The stiff proximal shaft provides better pushability for easier manipulation.

Strengthen Anti-unwinding Force
The maximum anti-unwinding force could reach up to 0.5N that provided by the polymer anti-unwinding system, which guarantees its performance for coil readjustment.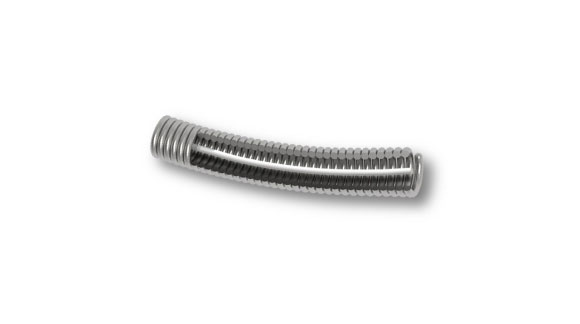 Soft Shrunken Distal Loops
Pt-W alloy coil and round polymer tip enhance its softness. The first loop of the coil is shrunken to minimize the risk of coil prolapsing.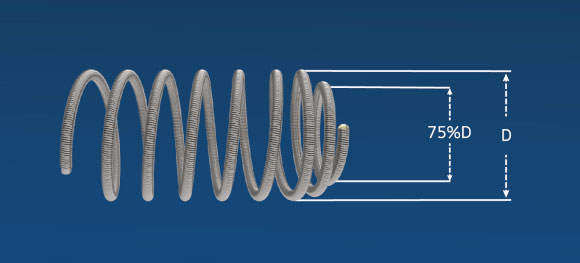 Uniform and Compact Filling Performance
Optimized Ω open loop design provides random deflecting points to fit any shape of aneurysm. The coil spreads out to any direction to form a stable frame, and advances centripetally to fully fill the space.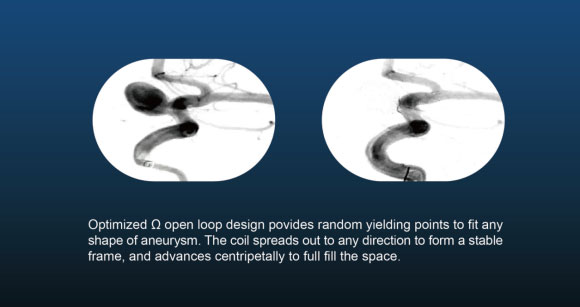 Safe and Reliable Immediate Detaching System
The detaching point is applied with polymer wire and immediate fusing technique, which ensure the detachment finishing within 1 second. The distal end of the coil is smooth and soft after detachment without any additional residues. The operation of the detachment is easy, stable, and safe.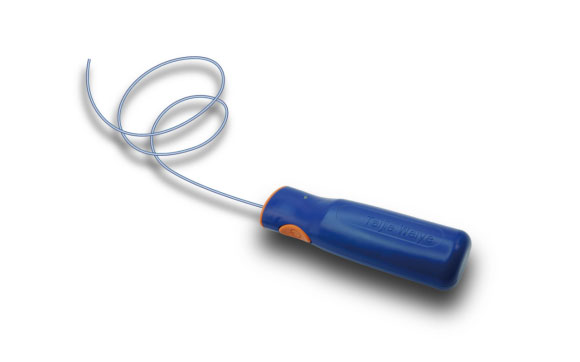 Indications for Use
• Advice on taking out Perdenser from its protection scroller: pull back the black cap around 6-8cm until the delivery pusher is revealed. Do not break off the black cap.