MemoPart™ Snare Detail
Product Description
MemoPart™ Snare is composed by Nitinol coated Tungsten coil and the Nitinol shaft, which provides great radiopacity, biocompatibility and shape memory ability.
Product Structure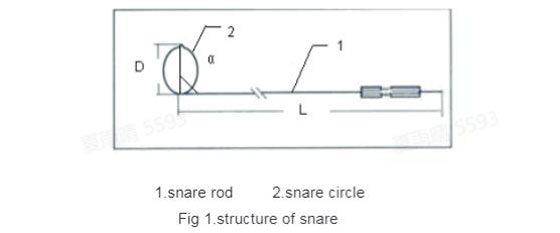 The snare rod is a PTFE sleeve with a nitinol wire

The snare circle is a wolfram-winded nitinol wire (version intended to be marketed; also named no steel sleeve snar
Product Features
Indications for Use
MemoPart™ Snare is a widely used device to:

Establish the femoral artery-vein loop

Retrieve the dislocated occluder

Retrieve stent or guide wire

Retrieve the blood filter

Help with control navigation, etc.
Product Performance
The MemoPart™ Snare is consist of snare rod and snare circle,the raw materials of snare rod is Nitinol wire and PTFE sleeve, and the raw materials of snare circle is Gilded tungsten wire and Nitinol wire, which shows an extended line shape when stretched and automatically restores to the original shape after the removal of the external force. Such performance guarantees the snare can be delivered into the heart defectparts through a smaller delivery sheath, and therefore it can be used for infants and youngchildren. The Snare is mainly used in combination with the MemoPart™ occluder system.