BEIJING, JANUARY 17, 2022 - Lepu Medical today announced the launch of SARS-CoV-2 Antigen Rapid Test Cassette, adding a brand new member to its Covid-19 product portfolio.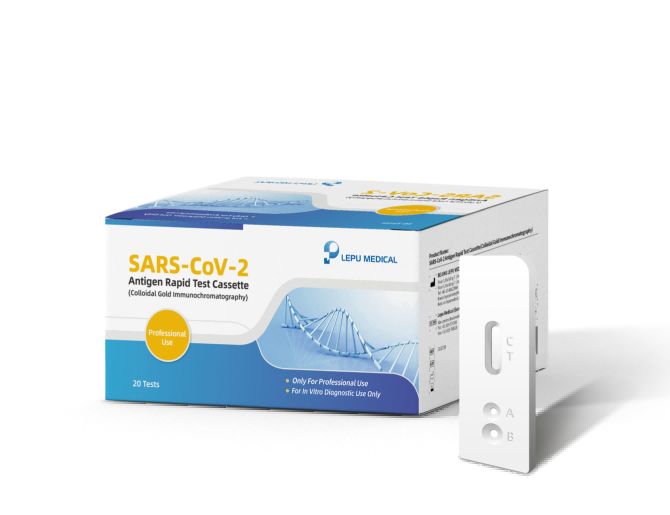 As the covid-19 cases spike due to the ever-changing mutations, it is important for countries to implement mass screening procedures proactively. Designed for clinical professionals to screen infection of Covid-19, the antigen rapid test cassette delivers results rapidly in 15-20 minutes. Apart from features such as non-invasive, simple-to-use, and no-devices-required, the antigen rapid test in cassette format allows transportation and storage to be facilitated, which furthermore enhances the test capability for massive test sites as in hospitals, airports, and train stations.
Having received the Declaration of Conformity (DOC) and registration in Europe, Lepu SARS-CoV-2 Antigen Rapid Test Cassette is available for sale in region where the documents are legit.

In addition to the newly launched antigen rapid test cassette, Lepu Medical has provided various medical supplies for covid-19 prevention and control including the SARS-CoV-2 Antigen Rapid Test Kit, SARS-CoV-2 Antibody Test Kit, Neutralizing Antibody Test Kit, Nucleic Acid PCR products, Vaccine Syringe and Infrared Forehead Thermometer. With the DOC and registration of the product, Lepu Medical will continue to proactively seek qualified partners to support the availability of reliable test supplies across the globe, and assist with Covid-19 management.