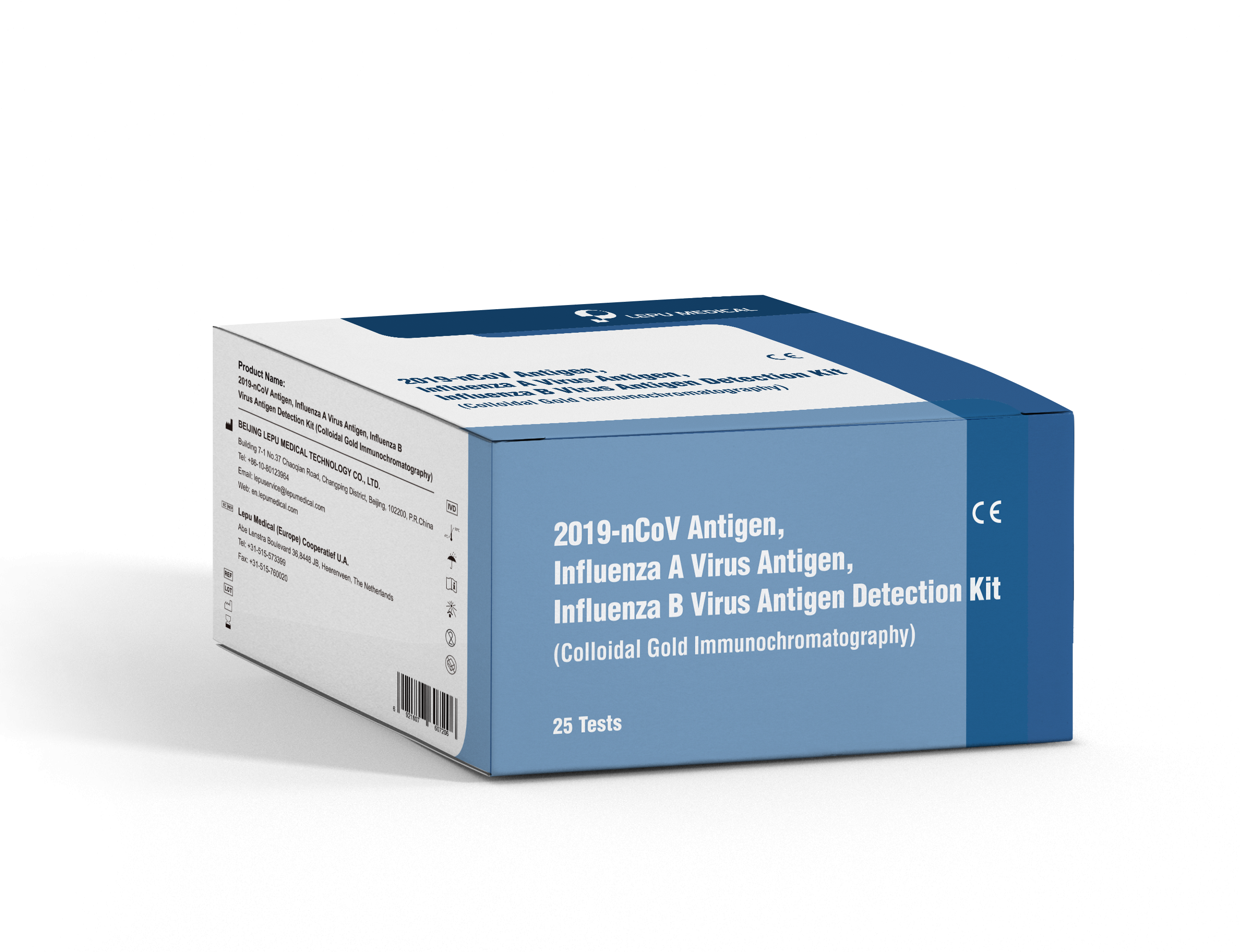 Recently, Lepu Medical luanched its 2019-nCoV Antigen, Influenza A Virus Antigen, Influenza B Virus Antigen Detection Kit. As a new member of Lepu Medical's covid-19 diagnostic portfolio, the detection kit is ready to support global COVID-19 prevention and control.
With flu season starting and omicron variants surging, it is particularly confusing for people to tell them apart because they are both contagious respiratory illnesses with similar symptoms. Some people may even get flu and covid-19 at the same time, also know as "flurona". According to a study published on Virology Journal, co-infection of SARS-CoV-2 and influenza may increase the disease severity and death, thereby highlighting the importance of screening for co-infecting viruses.
In response to the increasing demand of SARS-CoV-2 and influenza identification, Lepu Medical developed the detection kit to test the infection of 2019-nCoV, Influenza A virus and Influenza B virus simultaneously in one sample. It's non-invasive, simple to use, convenient, rapid, and stable with high accuracy, which can be applied to various range of scenarios, including hospitals, test centers, airports, stations, hotels, corporations, and mass screening sites.
In addition to the newly launched 3-in-1 detection kit, Lepu Medical has provided various medical supplies for COVID-19 prevention and control including the SARS-CoV-2 Antigen Rapid Test Kit, SARS-CoV-2 Antibody Test Kit, Neutralizing Antibody Test Kit, Nucleic Acid PCR products, Vaccine Syringe and Infrared Forehead Thermometer. With the CE certificate, Lepu Medical will continue to proactively seek qualified partners to support the availability of reliable test supplies across the globe, and assist with COVID-19 management.
Reference: https://virologyj.biomedcentral.com/articles/10.1186/s12985-021-01594-0