On February 18, 2021, LEPU Intelligence Medical Equipment Co., Ltd, a subsidiary of Lepu Medical (300003.SZ), received approval from Food and Drug Administration (FDA) in the United States for three of its infrared forehead thermometers, namely LFR30B, LFR50, and LFR60.
The infrared forehead thermometers are reliable and user-friendly. Equipped with probes produced in Germany, they can display temperature in 1 second. The calibration system enables the users to quickly find the optimal measuring distance.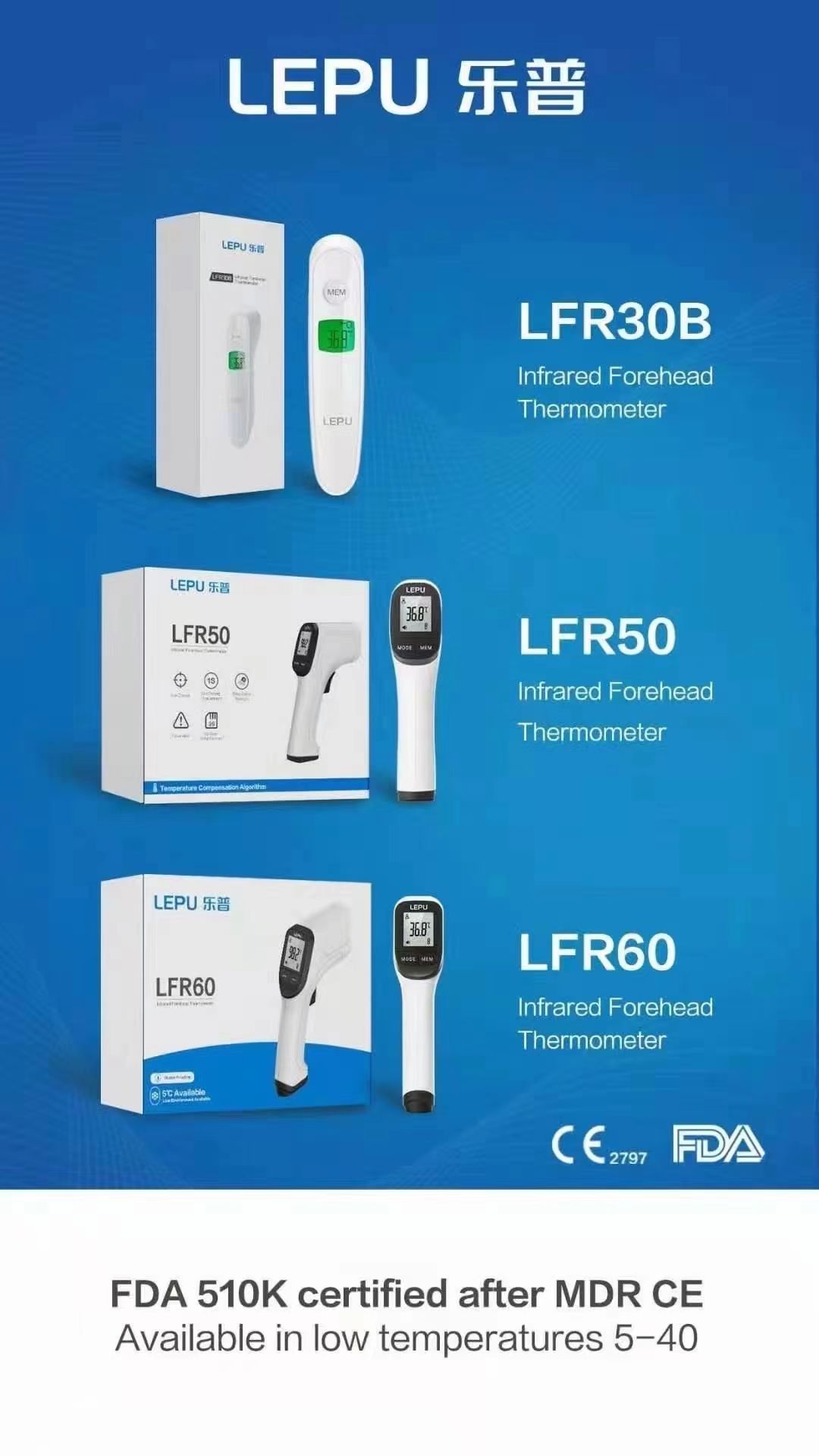 Especially, LFR 30B's Blue dots focusing calibration system helps users to find the optimal measuring distance. And it is remarkable that LFR60 are designed with heavy-duty function, providing reliable temprature result in a cold external environment as low as 5°C.
Early this year, the infrared forehead thermometers were approved by BSI in Netherland, marking the first products in China that were certified by MDR and can be delivered among EU members. This time, the approval from FDA demonstrates the company's ongoing effort to combat COVID-19 together with the world. Lepu will constantly deliver high-quality and innovative products to keep addressing the global medical needs.
More details of the products at https://en.lepumedical.com/products/infrared-forehead-thermometer.html