Recently, the National Medical Products Administration (NMPA) of China officially approved the MemoSorb® occluder, the world's first fully absorbable occluder for the treatment of ventricular septal defect, marking the new era of completely residual-free interventional therapy for congenital heart disease. The MemoSorb® occluder is developed by Shanghai Shape Memory Alloy Ltd., a subsidiary of Lepu Medical.
Ventricular septal defect (VSD) is a common congenital heart disease, accounting for about 30-50% of all congenital heart diseases. In normal cases, the left ventricle and the right ventricle are separated by the interventricular septum and are not connected to each other. When the ventricular septum is underdeveloped during the fetal period and a hole is left, the left ventricle connects to the right ventricle, leaving a left-to-right shunt at the level of the ventricle, which is called a ventricular septal defect. Long-term shunt will cause pulmonary hypertension that seriously threaten the life of the patient.
Interventional occlusion is one of the common methods for the treatment of ventricular septal defect. It causes less trauma on patients so that they can recover quickly. However, the metal-made occluder implanted in the human body and remains there permanently, which may cause various long-term complications, and some patients with metal allergy will have chronic inflammation, commonly known as "foreign body reaction". Absorbable occluder is a high-tech device to solve the problems, and it is also a hot research topic in the global cardiovascular field.
In 2010, the world's major medical device players invested funds and technology in the R&D of absorbable occluder, but failed due to the radiation problems. Therefore, the research process has been suspended since then.
China's original interventional methodology has shed a new light on the research and development of absorbable occluders - the non-radiation-guided interventional technology invented by the National Cardiovascular Center and Fuwai Hospital of the Chinese Academy of Medical Sciences adopts ultrasound guidance rather than radiation. It can display absorbable materials in the human body without metal markers, which solves the core problem in the development of absorbable occluders.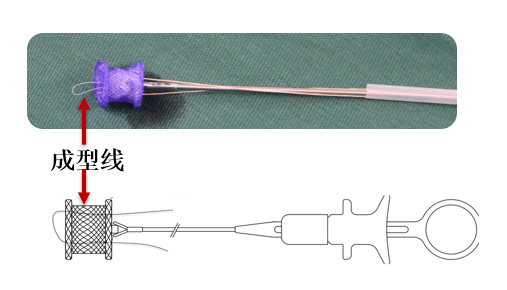 At the beginning of 2018, Professor Pan Xiangbin completed the world's first fully absorbable occluder implantation in Fuwai Cardiovascular Hospital of Yunnan Province, and the exploratory clinical study was a success. Subsequently, a series of formal clinical study of a fully absorbable ventricular septal defect occluder was officially implemented. The clinical trial results showed that the absorbable occluder can effectively treat ventricular septal defect, making the MemoSorb® occluder stand out and become the world's first absorbable occluder on the market. Lepu Medical will focus on constant technology innovation to better address global medical needs.