BEIJING, AUGUST 24, 2021 - Lepu Medical Technology (Beijing) Co., Ltd. ("Lepu Medical"), a leading global company specialized in developing, manufacturing and marketing high-tech medical devices and equipment, today announced that its Sterile Syringe For Single-Use line won CE Mark approval for general use, including delivery of various COVID-19 vaccines.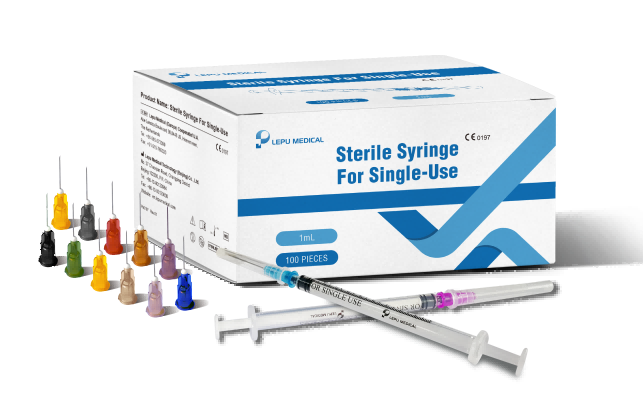 The CE Mark indicates that Lepu Medical's Sterile Syringe For Single-Use meets European Union (EU) category standards for safety and performance for use by healthcare professionals for general purpose fluid aspiration and injection, which makes them available for professional purchase throughout the EU and other countries that recognize the CE Mark.
Lepu Medical's Sterile Syringe For Single-Use line has received CE Mark approval at a time of high-demand for needles suitable to vaccinate populations against the COVID-19 pandemic. Lepu Medical's syringe series offers a variety of single-use needles for many applications, including various COVID-19 vaccines. The line includes both Luer Lock and Lock Slip syringes, a clear barrel, plunger, plunger stopper, needle, and cap. Lepu Medical's syringe series offers a higher resistance to breakage in single-use, and latex-free pistons. The total graduated capacity of all models of syringes is 1mL, with a range of needle sizes to meet a variety of injection and COVID-19 vaccine needs, each distinguished by the color of the needle hub.
Designed to meet a variety of injection needs, Lepu Medical's Sterile Syringe For Single-Use brings improved safety to patients and doctors with its clear barrel for convenient control of foreign substances. The Sterile Syringe For Single-Use is intended only for one-time use by healthcare professionals who have received training on medical injection techniques. Injection and vaccine administrators can refer to the Lepu Medical professional manual before use for a full understanding of the device instructions, warnings and precautions.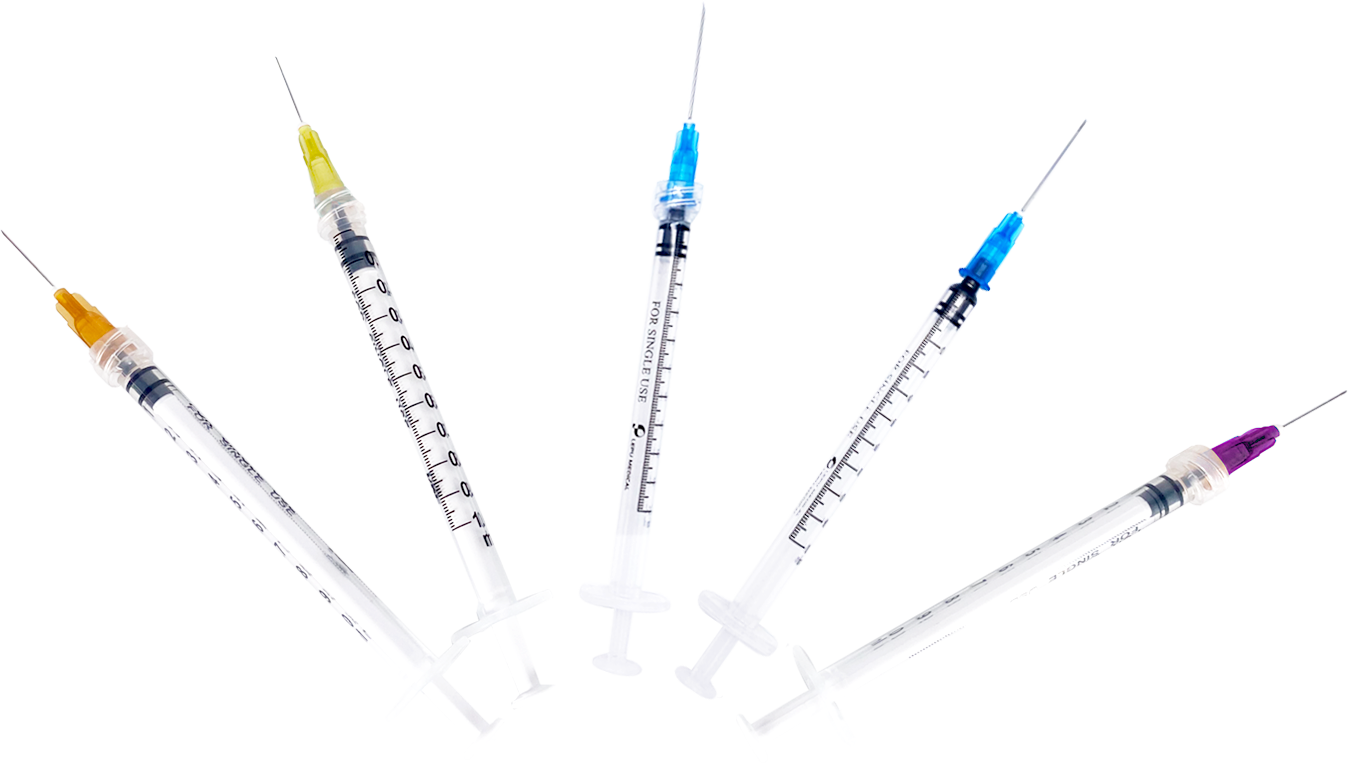 In addition to the Sterile Syringe For Single-Use, Lepu Medical has provided various medical supplies for COVID-19 prevention and control including the SARS-CoV-2 Antigen Rapid Test Kit for Self-Testing and the SARS-CoV-2 Antibody Test Kit for healthcare professional testing. Lepu Medical also offers COVID-19 diagnostic solutions such as nucleic acid products and solutions to provide standard tests for diagnosing COVID-19, and antibody test products to monitor levels of COVID-19 immunity. Lepu Medical's other COVID-19 products and solutions include sample collection kits, manual sample extraction kits, automated sample extractors and real-time PCR systems for standard clinical nucleic acid diagnostics.
As of August 2021, the number of global daily doses of COVID-19 vaccines continues to rise, driving demand for vaccines and vaccination supplies. According to published statistics, by the end of 2020, major governments had placed purchases for over nine billion vaccine units. With the onset of the Delta virus, vaccination rates are ramping up and the expected number of vaccine units is increasing. Government officials and medical professionals across the globe from Israel, France, Germany, the U.S, the United Arab Emirates, Bahrain, the United Kingdom, Switzerland, Cambodia and others are proposing and actively preparing for the third dose of the COVID-19 vaccination to strengthen pandemic prevention and control efforts. With the CE Mark approval for the Sterile Syringe For Single-Use, Lepu Medical will continue to proactively seek qualified partners to support the availability of reliable vaccine supplies across the globe, and assist with COVID-19 management and continuation of general medical practices.