GuReater® CoCr Stent Sirolimus-eluting Coronary Stent System Details
Product Description

GuReater® is a CoCr drug-eluting stent covered with Sirolimus. Its 75 μm CoCr strut provides super flexibility and crossability to ensure great compliance after implantation.
Product Features
CoCr stent has great radiopacity and biocompatibility.

75μm ultrathin strut guarantees the excellent flexibility of the stent during delivery and helps with better endothelialization.

Low recoil ratio of 3.4% for CoCr stent ensures better stent apposition to reduce the risk of thrombosis.

PLGA biodegradable polymer coating provides precise drug-releasing control and a scientific degradation period.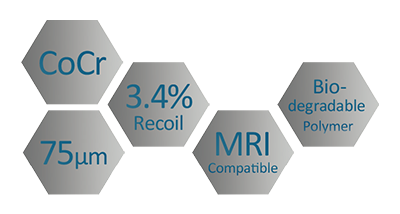 75 μm ultrathin strut thickness and unique strut structure guarantee the excellent compliance of the stent during delivery.

CoCr stent has great radiopacity, and biocompatibility, and provides an excellent balance between radial strength and flexibility.

MRI compatible
Product Benefits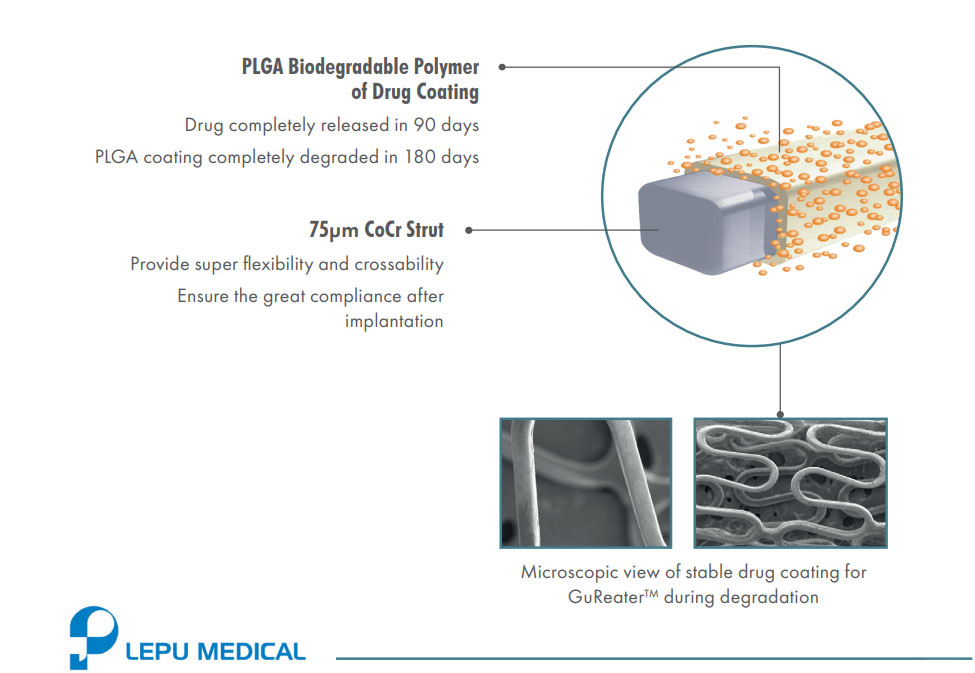 Product Ranges