On January 25, 2021, Professor Pan Xiangbin and Professor Hu Haibo from Beijing Fuwai Hospital of the National Center for Cardiovascular Diseases successfully used the newly launched MemoLefort left atrial appendage occluder system to successfully treat a 67-year-old female patient with atrial septal defect and paroxysmal atrial fibrillation at the same time by transcatheter left atrial appendage closure (LAAC) and transcatheter atrial septal defect closure (TCASD). The operation process took less than 1 hour. It is a classic representative of the application of new domestic interventional devices to "LAAC+TCASD" one-stop surgery, which reflects the superb technology and innovation leading role of Fuwai Hospital in the field of structural heart disease as a national team for cardiovascular disease diagnosis and treatment. It will further promote the development of interventional treatment of structural heart disease.
Patient information: 67-year-old, female, paroxysmal atrial fibrillation combined with atrial septal defect, and a history of hypertension for many years, admitted to the hospital due to asthma for half a year after movement.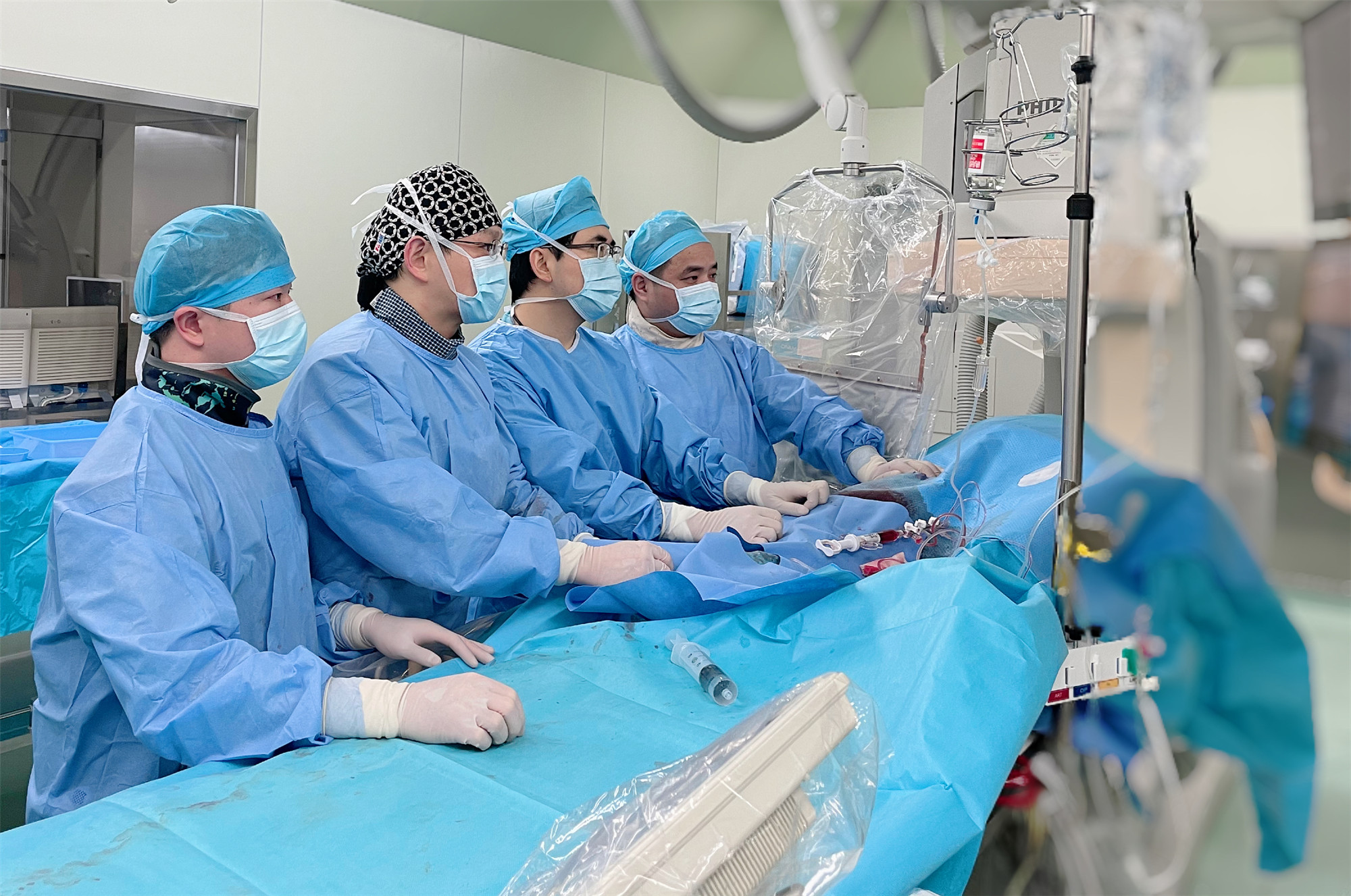 Comments
Professor Pan Xiangbin: One-stop surgery for congenital heart disease with atrial fibrillation is a hot topic in the interventional treatment of structural heart disease. A number of clinical studies have confirmed that ASD closure alone cannot reduce or eliminate the occurrence of atrial fibrillation. For ASD patients, simultaneous LAA+ASD occlusion can effectively reduce the risk of long-term ischemic stroke events in patients, and is more conducive to the long-term safety of patients. The structural heart disease team of Fuwai Hospital is dedicated to the complex and individualized treatment of structural heart disease. It always values innovation and seeks new technological breakthroughs. I believe that with the launch of new devices, these patients will be given more clinical choices.
Professor Hu Haibo: The operation was very successful and the symptoms of the patient improved significantly. As an emerging technology, left atrial appendage closure has been widely recognized for its role in preventing stroke, and a large amount of evidence-based medical evidence has also proved its effectiveness and safety. In this case of elderly patients with ASD combined with atrial fibrillation, the "LAAC+ASD" one-stop operation is an individualized treatment plan specially tailored for this type of patient, which avoids left atrial appendage puncture after simply occluding ASD. It also enables patients to avoid the risk of bleeding caused by long-term anticoagulation therapy, and improves the long-term safety of patients after surgery. The innovation of interventional devices provides a new choice for clinicians and patients.