AIView VX Patient Monitor Details
AIView VX Features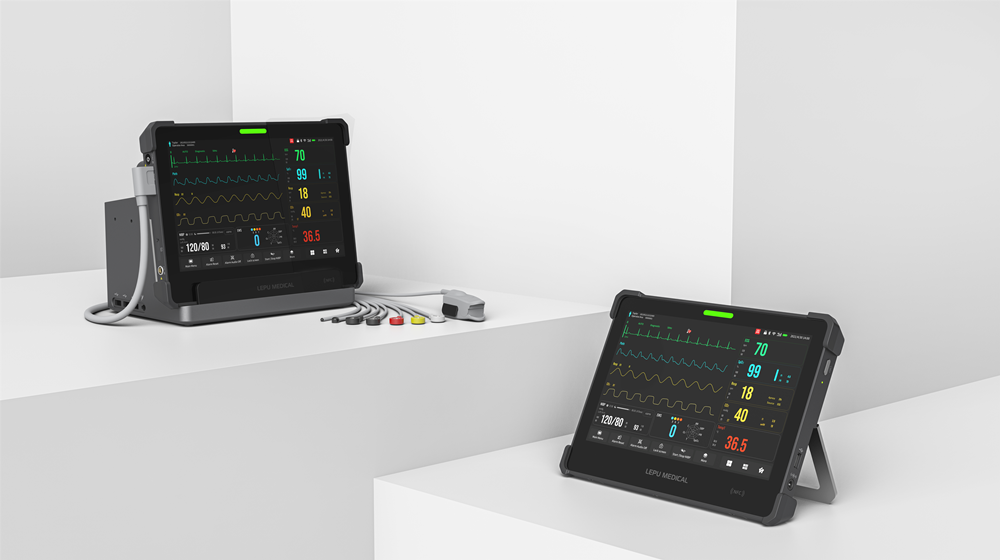 Multi-parameter measurement: 3/5 leads ECG, Dual Temperature, SpO2 (blood oxygen saturation), NIBP (Non-invasive Blood Pressure), Respiration, PR (Pulse Rate) & ETCO2.
Advanced SpO2 anti-interference.
Detect and Analyze up to 28 types of arrhythmia events.
Low perfusion SpO2 algorithm with visual alarm.
Multi-Lead ECG algorithm with ST & QT analysis.
Unibody Accessory design with Patent.
Ergonomic & Concise Design.
EWS Early Warning Score
Excellent and Valuable IT Solutions.
Flexible Mounting and Carrying Solutions.